The Launch of Affluent Auto Study 2021
In 2021, Auto marketers need to optimize their strategies to reach the evolving affluent and HNW consumer and meet the challenges of the evolving automotive market, consumer needs, and consumer behaviour.
Adapting to consumer needs in this market requires timely and relevant data.

We are pleased to announce the launch of our Affluent Auto Study 2021 which provides insights on areas such as car purchase decision journey, dealer experience expectations, brand perceptions etc., based on thousands of interviews with premium car buyers across global key markets including mainland China, Taiwan, Europe, USA.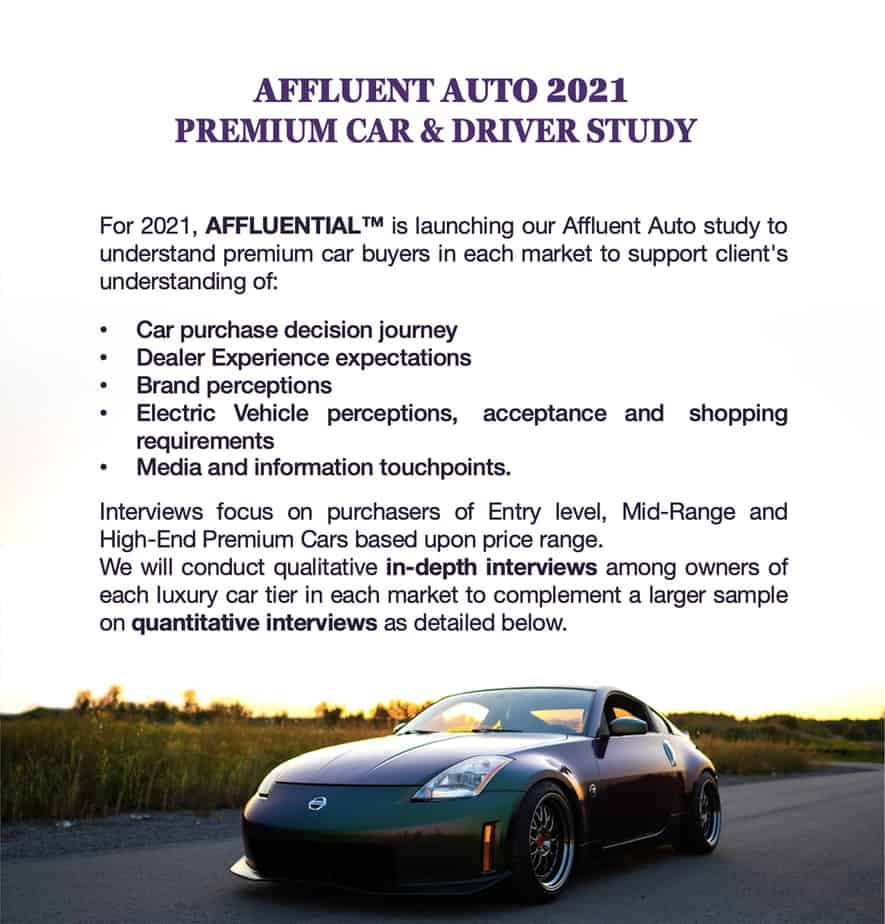 ---
To learn more about the report, enter your details below: