NEWSLETTER South Korea- Resilient in the Covid19 Storm
While all eyes are on China, our data shows that luxury brands should focus their attention on another important luxury market in Asia, Korea. Despite an early outbreak of the Covid-19 virus, South Korea's luxury market showed more resiliency compared to other countries. Avoiding a total lock-down, luxury retail stores and restaurants continued to remain open with social distancing guidelines set, and luxury shopping never really stopped in Seoul. 

South Korea is one of the key economies that contributed to the rise in demand for luxury goods in Asia in recent years. In 2019, the luxury goods market in South Korea was valued at approx. US$13 billion and one of the fastest growing luxury markets globally. 

Data from our TrendLens™ 2020 Wave 1 report clearly indicate that pre-Covid affluent Koreans (along with the Japanese) have the highest propensity to visit a physical store to get inspirations for their future luxury purchases. This behavior did not change during the outbreak, testament to local shoppers' resiliency and eagerness to continue to enjoy a normal lifestyle.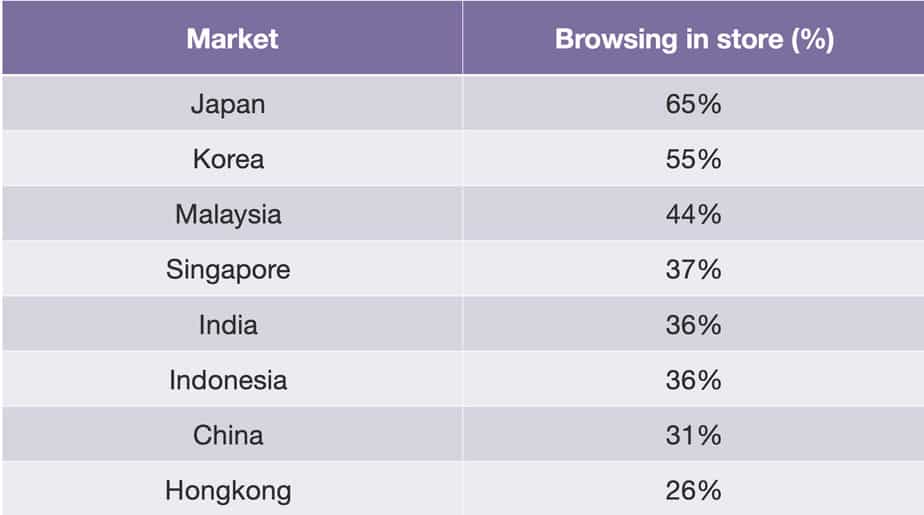 In fact, even more surprisingly, during the early virus outbreak in January and February 2020, the top three local department stores in Seoul have been recording a surplus compared to the same period in 2019. Though consumer traffic in malls declined in March with the increased number of local infections and social distancing measures became widespread, sales began to quickly rebound in April.
Undoubtedly, restrictions on overseas travel contributed to the domestic demand for luxury goods, with HNW consumers, particularly millennials, redirecting their holiday and travelling spends and refunds into luxury purchases.
---
Korea has definitely turned the corner and is on the rebound. We believe it is one of the most important market to watch out for in 2020 and many of our clients have commissioned us studies to take advantage of its opportunities. Contact us for a confidential discussion on how we can help you understand and build loyalty with the Korean luxury consumer.
Subscribe to our TrendLens™ 2020 Wave 2 research to get a better understanding of how the Covid outbreak has changed consumer spending in South Korea and other key Asian markets. For more information, please visit our website or contact our consultant team at jason@agility-research.com
To receive the full newsletter, enter your details below: