With 2020 drawing to a close, it is time to leave the uncertainty behind and start looking at what future lies ahead for the Luxury industry in 2021 and how to recapture Asian consumers' spending power.
Join our exclusive webinar on the 5th of November to hear Amrita Banta, Agility Research & Strategy's Managing Director, discuss insights and data from interviews with thousands of HNW and affluent consumers across key markets in Asia on:
How wealthy consumers in Asia are shrugging off worries about the economy by going back to their pre Covid-19 shopping habits
Learn how various luxury sectors are adapting and getting ready for the inevitable rebound
Who are the winners among luxury products & services in 2020 and 2021
How has the Covid-19 crisis driven a renewed attention toward responsible consumption
Which markets are leading the rebound and which sectors are poised for growth
Special guest at the event is luxury expert and renown author Erwan Rambourg, who will share insights about major forces and emerging trends that are set to reshape luxury over the next decade from his latest book Future Luxe: What's Ahead for the Business of Luxury.
*USD 80 per ticket. You will be redirected to Eventbrite to complete the registration, using most accepted forms of online payments. Should you have any question or if your credit card is not listed, feel free to contact us at finance@agility-research.com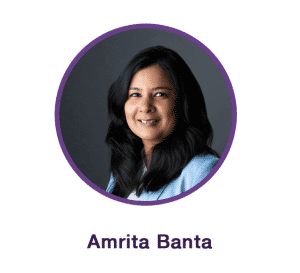 Amrita Banta is the Managing Director of Agility Research & Strategy. Amrita, an expert on global affluent consumers, is a frequent speaker on everything premium, and regularly works with a variety of luxury brands to help them understand the luxury sector. She has appeared on the BBC, CNBC, Bloomberg and other international media, as well as travel and luxury conferences, including the New York Times Luxury Conferences, International Luxury Travel Market, the Global Wellness Summit and many more.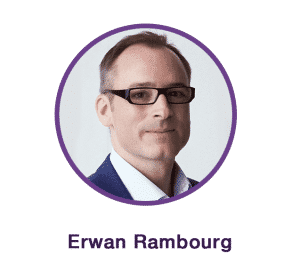 Erwan Rambourg is a top-ranked analyst covering the luxury and sporting goods sectors for fifteen years. After eight years as a Marketing Manager in the luxury industry, notably for LVMH and Richemont, he is now Managing Director and Global Head of Consumer & Retail equity research, based in New York. He regularly contributes to the Wall Street Journal, the Financial Times, CNBC, and Bloomberg, and has guest lectured at top universities in the U.S., Europe, and Asia. He is the author of the best sellers The Bling Dynasty: Why the Reign of Chinese Luxury Shoppers Has Only Just Begun (2014) and Future Luxe: What's Ahead for the Business of Luxury (2020).