Five Ways to Attract Affluent Asian Consumers Online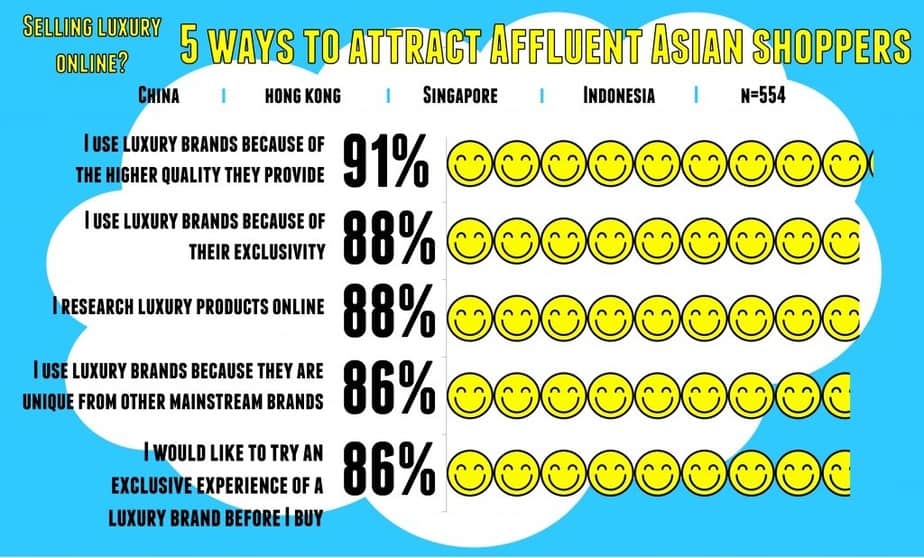 Looking to attract affluent Asian consumers in a luxury environment online? Agility Research & Strategy has released an infographic based on data from its Syndicated Study, Affluent Insights 2014. The study paints a strategic picture on the latest trends in affluent travel, purchase, and media consumption behaviour amongst Asia's affluent consumers.
According to data from Agility Research & Strategy, online shoppers from Asia value quality, exclusivity and uniqueness when buying luxury. They research online and are looking for a brand experience. The competitiveness of the online retail landscape means that online luxury retailers need to address these key consumer concerns and consider these as fundamental requirements to fulfil.