FEATURED Luxury Daily: Luxury brands must deliver purpose in post-pandemic world
A strong sense of purpose is at the root of being a luxury brand, and now more than ever consumers are looking to luxury brands to inspire hope and direction in establishing a new normal post-pandemic.
Consumers today are evaluating their priorities, according to an Agility Research & Strategy webinar with speakers from Moët Hennessy and Japan Airlines . The challenge and opportunity for luxury brands is to provide consumers with a new sense of purpose and hope for a new and better world.
"Luxury brands are about making people dream, now is the time for all of us to be a little more awake about what the new world looks like," said Rane Xue, chief marketing officer of Moët Hennessy in Asia Pacific and chief transformation officer in China, Hong Kong.
"Uncertainty is going to be part of the new normal," she said. "Even when one day we can all finally say that this is all finally behind us, I don't think we will ever really go back to a pre-COVID time. There will be a new normal.
"As they say in Chinese, every crisis comes with an opportunity."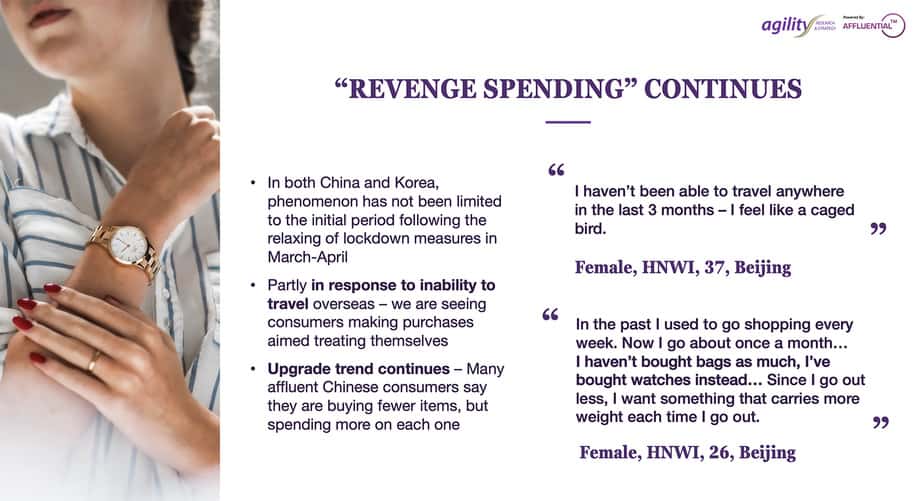 To read the full article, please click here