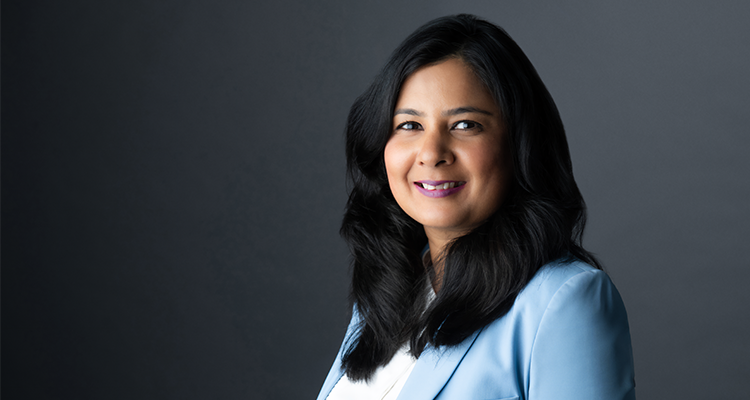 Amrita Banta of Agility, Research & Strategy shares insights into the current state of the luxury retail sector
Can we start with an introduction to you, your career and how you came to be MD at Agility, Research & Strategy?
In the last 25 years, I have carried out over 500 consulting engagements across various industry verticals, helping grow and develop premium businesses. As a true expert on global affluent consumers, I have a deep understanding of how to market to this coveted segment across Asia and around the world.
What aspect of the business do you enjoy the most and why?
My favourite aspects of the business are thought leadership and getting to share insights with C- level executives across some of the world's most exciting premium brands. I'm also able to work across a real variety of categories, such as travel, wealth management, luxury retail, fashion, beauty, luxury auto, and wine and alcohol.
What are the biggest changes you have seen in luxury retail in recent years?
There have been a great number of changes in luxury retail in recent years, particularly in terms of digital transformation, personalization, sustainability and experiential retail.
Digital transformation was largely accelerated by limitations imposed during Covid, which led luxury retailers to embrace e-commerce, expand their online presence and create immersive digital experiences to cater to tech-savvy customers.
Personalization has similarly been a big development, with brands prioritizing personalized experiences by leveraging customer data to offer tailored recommendations, exclusive offers, and bespoke products or (VVIP/VIP) services.
As with so many industries, luxury retail has experienced a growing emphasis on sustainability, with brands adopting eco-friendly practices, using ethically sourced materials, and promoting transparency in their supply chains.
Finally, experiential retail has been on the rise, with luxury retailers having shifted their focus from transactional sales to creating immersive, experiential environments. They now offer unique events, pop-up stores, interactive installations and collaborations with artists or influencers to engage customers and create memorable brand experiences.
What is the current state of the luxury retail market? In terms of both consumer and retailer behaviour.
The priority is the creation of fully integrated omnichannel experiences for seamless excellence of service, experience, and personalization. This is a data driven (often AI) experience, coupled with personal adapted (VIP/VVIP) service.
Data is crucial for luxury retailers to understand consumer preferences, personalize experiences, and optimize marketing strategies. Brands are investing in data analytics and artificial intelligence to gain insights and deliver customized offerings, personalized surprise and delight, and personal assistant experience.
Influencers and key opinion leaders continue to play a significant role in luxury retail, in terms of gaining reach of target audiences and driving brand awareness. Equally, when we consider sustainability, consumers are increasingly expecting transparency and eco-friendly practices throughout the supply chain.
Could you elaborate on the insights revealed about UK HNWI and the metaverse?
The growth of understanding of the metaverse is driving the interest in luxury opportunities. Affluent consumers are increasingly knowledgeable about the metaverse, with 38 percent able to explain it to others, compared to 33 percent, this time last year, in 2022. Similarly, those who would definitely be interested in buying metaverse versions of their favourite luxury brand within that sphere, has risen from 12 percent to 21 percent over the same period.
Could you highlight recent findings from your Global Millionaires 2023 TrendLens report?
Our 2023 report spotlights a great deal of interesting data that gives us invaluable insights into high-net-worth spending behaviors and luxury brands in all sectors. In terms of overall wealth profiles, it was interesting to note that the economic downfall across the globe does not appear to be affecting the affluent, with over two thirds of high-net-worth individuals in Europe expecting to see their disposable income rise this year.
The report also reveals the importance of brand ethics to HNWIs across the globe when making luxury purchases. An incredible 80 percent of global high-net-worth individuals surveyed stated that they would pay more for a product or service that was provided by a sustainable brand. This is further supported by the fact that almost half of global millionaires plan to make second hand purchases in the next year as opposed to buying new.
We also revealed the growing importance of TikTok within the luxury retail sector with 26 percent of global millionaires using the platform as an inspiration medium for luxury buying. The report goes into further detail on these findings as well as revealing a great deal more across key luxury sectors and can be purchased from the Agility, Research and Strategy website.
Does the 'millionaire mindset' differ across the globe?
While there are some local nuances and differences within the HNI community across markets, as we have seen from the HNI report, there are also many commonalities in their views around luxury brands and the lifestyle they embrace.
Article by Retail Merchandiser Magazine: Amrita Banta of Agility, Research & Strategy shares insights into the current state of the luxury retail sector – Retail Merchandiser (retail-merchandiser.com)