Wealth Report 2021: Your Guide To High & Ultra High Net Worth Individuals
In light of the changing environment and global landscape, we are pleased to announce the AFFLUENTIAL™ WEALTH REPORT 2021 is available for subscription!

The AFFLUENTIAL™ WEALTH REPORT 2021 is designed to study the financial behavior of the HNW & UHNW individuals across key global markets including mainland China, the U.S., United Kingdom, Taiwan, Hong Kong, Singapore, Australia, Japan, Korea, India.

The AFFLUENTIAL™ Wealth Report 2021 explores relevant topics around: financial behavior, wealth management/banking/credit card / insurance needs, financial organizations they trust most, and spending outlook, designed for senior and C-Suite of wealth management, banking, insurance, credit card, investment and brokerage firms targeting the HNWI and UHNWI segments.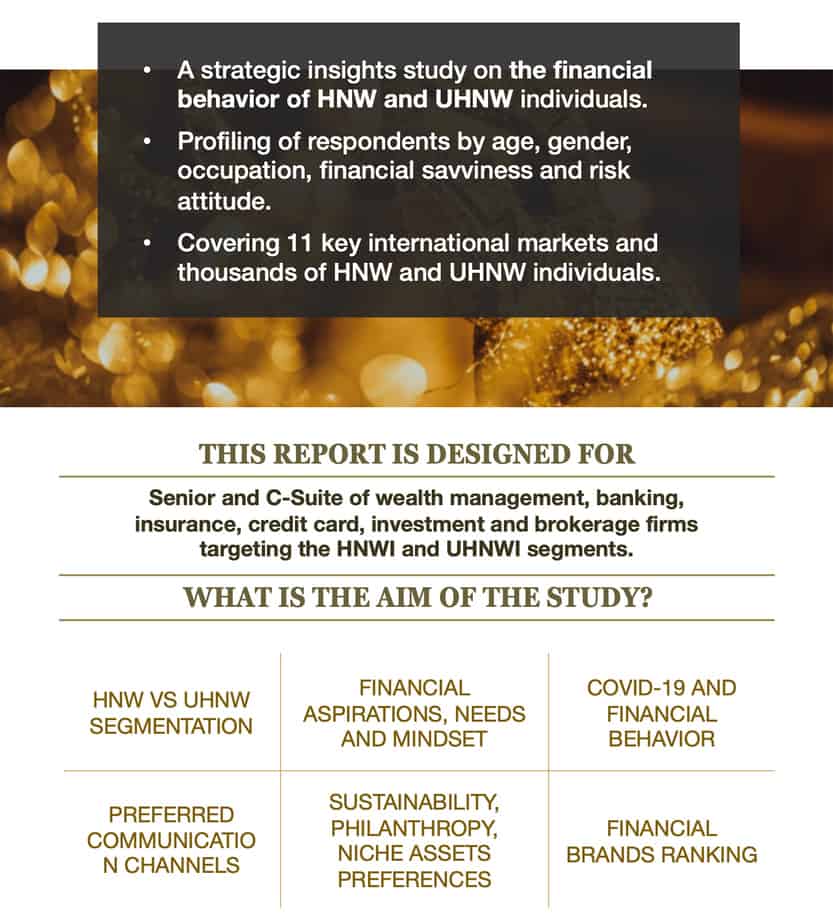 Click here to download a prospectus or reach out to jason@agility-research.com for more information on subscription options.
---
For more information on subscription, enter your details below: