Rising Asian demand for luxury experiences offers retail opportunities
ASIA. There is a growing demand among affluent Asians for luxury travel experiences and luxury purchases during travel, according to a new report from Agility Research & Strategy.
Travel experiences are among the top three future purchases for affluent Asians, along with hotel accommodation and air tickets, the company said. Almost 80% of affluent Chinese plan to spend money on travel experiences.
Agility's annual Affluent Insights Travel Consumer Report is based on research conducted on 2,441 affluent individuals in eight Asian markets (China, India, Singapore, Hong Kong, Malaysia, South Korea, Taiwan and Japan).
The report shows that the majority of affluent Asians are passionate about "trying new things", which Agility noted was a key driver for travel. A majority are also keen on exploring new destinations and cultures, and particularly culinary heritage.
A key finding is that gastronomic experiences are now the number one travel activity, ahead of shopping. Of those surveyed, 77% said they wanted to try local cuisine and produce.
However, high-end shopping is still a popular activity – more than one in two affluent Asians mainly buy luxury goods when travelling. A similar number also stated that they prefer destinations where they can buy luxury products, a slight increase from Agility's 2015 report.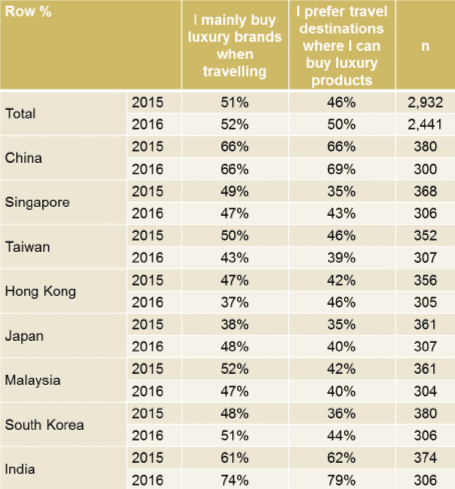 TOP DESTINATIONS
Agility said the top three future destinations for affluent Asians are Tokyo, Osaka, and Hong Kong. It attributed the attractiveness of Japan to the weak Yen, its proximity to many other countries in Asia, and its reputation for cultural traditions and natural beauty.
In retail terms, Agility stated that "luxury goods brands need to anticipate (and act on) the influx of more Asian travellers to Osaka, a city not generally known for its reputation as a shopping destination".
For affluent Chinese travellers, the Maldives is the top planned future travel destination. The island country has made significant attempts to attract more tourists from Asia in recent times. For the Chinese, nature experiences and eco-tourism are in the top three desired travel activities, in marked contrast to other countries surveyed. For affluent Japanese, Hawaii remains the number one travel destination.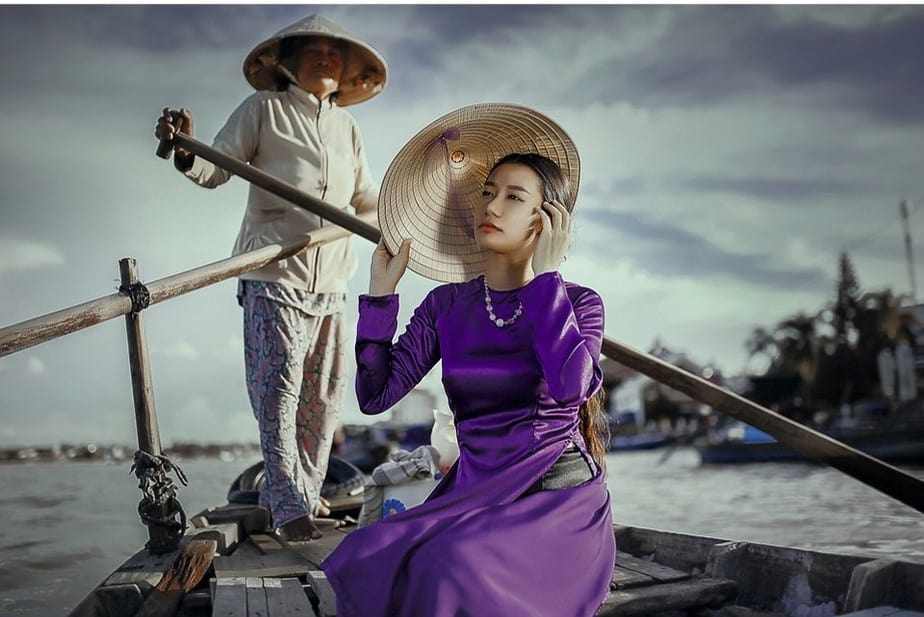 OTHER TRENDS
The report noted that seven in ten affluent Asians plan to travel more luxuriously in the future. On average, about four trips are taken annually, two for business and two for leisure. Affluent Singaporeans have the highest average of leisure trips taken with 3.1 trips in the past 12 months. Affluent Indians have the highest average of business and 'bleisure' (business and leisure) trips taken, with 3.3 and 2.8 trips respectively.
Agility also noted that social media was the most popular source for finding out about airlines and hotels among affluent Asians. Websites such as Facebook, Google+ and Instagram are all lucrative channels for brands, it said, but the company also noted that WeChat and Sina Weibo are significantly more popular in China.
Additionally, 81% of affluent Asians research travel online with 77% booking their trips online. "All of this means that brands' digital presence is more crucial than ever," Agility said.
The report concludes by noting that Asians now want to purchase "valuable one of a kind experiences", even more than material things. "When brands recognise this, they can find ways to innovate and capitalise, by making special limited-edition items available only in some destinations; creating a truly localised hotel staying experience; and collaborating with restaurants in the travel destination for business class dining."