Pulse of the Affluent Consumer – Launch of the Affluent Insights Program 2019
It's with great pleasure that we announce the launch date for our Affluent Insights 2019 Subscription. At a time when brands are looking forward to their planning for 2019, we have designed a robust study to gain insights from over 1,800 Millionaires and 8,100 Affluent consumers across key global markets.
This one of a kind study is a must have planning resource for C Suite and marketing and insights heads to gain data and insights from cross-analytics in 8 different categories and 16 different markets. Find out: what are on the minds of these consumers? What is on their wish list? Where are they traveling? What are they buying? How are they getting their information and what channels are they using?
Our Affluent Insights 2019 Subscription is now in its fourth year and subscribed to by some of the leading global brands for their data and insights needs. With an insights engine dashboard that provides data and content at your fingertips 24/7 access, analysts to support your queries as well as custom filters to easily analyse and view your data cuts, this is a must have resource for the year ahead.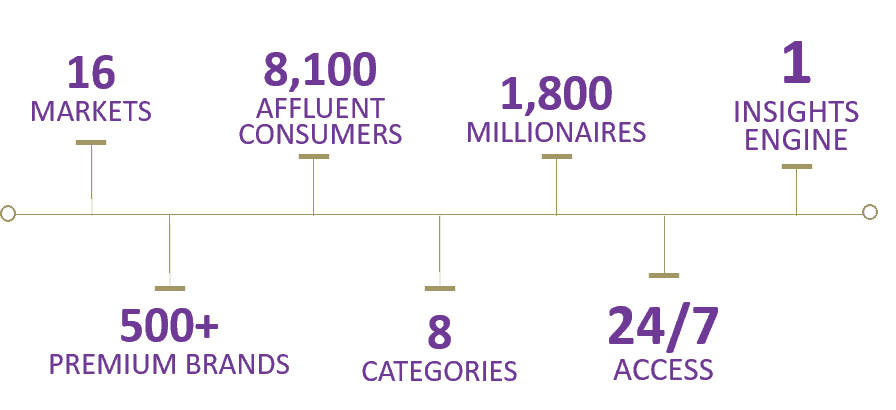 To find out more about this subscription, please contact jason@agility-research.com.