NEWSLETTER The Land of the Rising Sun – Japan Stands Strong
With the Olympics scheduled to start in the next 3 months, all eyes will be looking at Japan's return to the world stage. Japan has not had this kind of global exposure in a long while, with the spotlight taken by the rapid growth of neighboring China. 

Yet, for many brands, Japan remains one of the most important markets in terms of contribution to the bottom line. A market no brand can afford to ignore and where consumers tend to show greater loyalty to brands they love. 

In fact, our data shows that once a luxury brand can establish itself in the Japanese market, they are guaranteed, on average, to stay top of mind of many consumers for a much longer period compared to other luxury markets. 

This edition of the Agility Monitor focuses on how the Japanese affluent and high-net-worth consumer is adapting to the pandemic, how they  interprets and consumes luxury and which channels brands can use to reach them.

SENTIMENT TRENDING UP

In the past, Japanese consumers tended to be less optimistic than other consumers in Asia. Yet, this year, despite the challenges of the pandemic, Japanese consumers remain surprisingly upbeat. They are confident that the worst of the pandemic is over and that their income, accumulated wealth or value of real estate has been minimally affected. 

Now that the pandemic is getting under control, they are in a better mood to increase their luxury spend, though still not at same levels as pre-Covid yet. 

Fashion clothing, jewelry, luxury watches and skincare products are the categories that will benefit the most by the surge in spend. Travel is also a category expected to benefit in the next 12 months. With pent-up demand resulting in an increase in domestic travel, many Japanese affluent travelers (64%) plan to rediscover the beautiful local destinations without the crowds of international tourists.

ONLINE RISING, BUT IN-STORE STILL LOVED

One of the silver linings of the pandemic is that the increase in e-commerce spending continues, albeit at a lower rate than in 2020, with in-store shopping regaining some lost share-of-wallet. Following a global trend, Japanese consumers have become accustomed to purchase luxury products online. Yet, they remain avid in-store shoppers, with one of the highest proportion of consumers in Asia who still prefer buying luxury products in-store.

The key to success for luxury brands who want to drive more e-commerce growth in Japan is to create a premium experience online, an experience that reflects the high service level requirements most affluent shoppers have become accustomed to when shopping offline.


---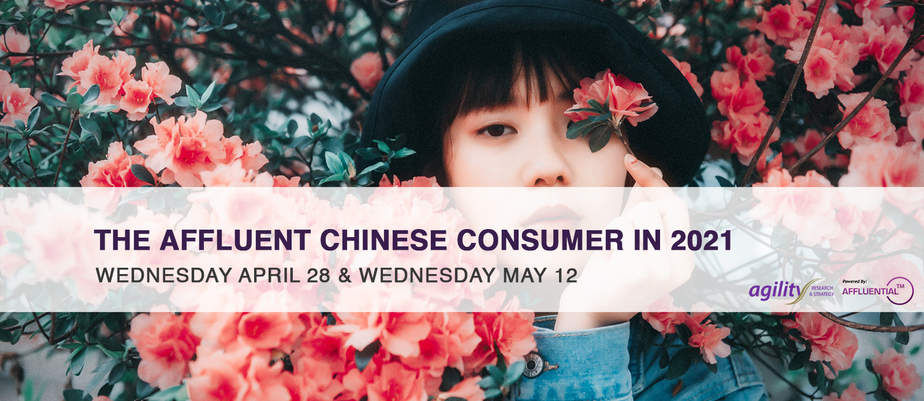 Join our exclusive webinar on the 12th May (17:00 Singapore / 11:00 Paris / 10:00 London time), to hear how the affluent Chinese consumer is evolving and changing, and learn from Agility's TrendLens™ data program most recent data and insights, just completed in March 2021. 
To receive the full newsletter, enter your details below: