FEATURED BBC: The Berry That Keeps Asia Looking Young
The goji berry, which has been part of Chinese culture since the 3rd Century, is now being viewed as one of the hottest superfoods available today.
Asia's younger generations are embracing the goji berry, but giving it their own twist. For example, members of Gen Z are now buying "wellness kettles" for their goji berry tea. Their parents might recognise these as traditional soup kettles that have been repackaged by brands such as Buydeem and turned a more Instagram-worthy shade of pink. A 2019 study by Agility Research & Strategy on Gen Z in China showed that this generation sees living a healthy life as a key priority, even over money, career, personal enjoyment and having a family.
The berry has also become popular with international consumers. Hooked on the "superfood", people in the West are paying up to US$10 for a packet of the berries, around three times the price in Asia.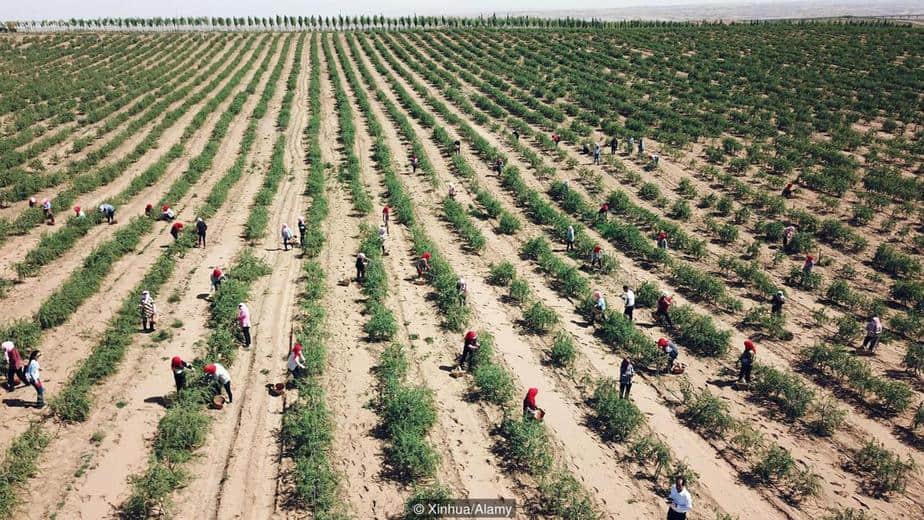 The superfood price tag is encouraging farmers to make sure that their crop reaches the supermarket shelves faster. While the farmers in Ningxia pluck 180,000 tonnes of fresh goji berries each year from the vines, they sell most of their produce in dried form as the fresh berry's shelf-life is short. The berries will ripen quickly in the hot summer sun, which means that farmers need to work quickly to gather their crop.
In times gone by, berries would be left to dry on large trays in the sun, though modern technology has sped up this process to meet the increase in demand. Ningxia Baishi Hengxing's owner, Mr An Weijun, who was born to goji berry farmers, launched an organic farm eight years ago. He also built a state-of-the-art laboratory where his team can dry their berries and those of other regional organic producers in a fraction of the time.
The power of the goji berry doesn't look as if it will dim anytime soon as there were a record number of goji berries (179 tonnes) sold in China during the recent Singles Day sales (China's version of Black Friday). Asian trend spotters such as Amrita Banta, managing director of Agility Research & Strategy, has also seen young Asians embrace a healthier way of living:
"After many years of Chinese consumers shunning everything made in China as old and unscientific, we believe there is in China a renewed pride in many traditional products and practices," she said. "Yet, the popularity of goji berries comes on the back of a global awareness of their properties. Today, Chinese youth eat them because they are considered a superfood, not necessarily because TCM indicates that they treat eye, liver and kidney ailments. It is fascinating to see China becoming so proud of its past, yet so connected to the rest of the world."
To read the full article, please click here