Alcohol and Tobacco Top Duty Free Purchases, Luxury Research
Alcohol & Tobacco, cosmetics and confectionery emerged as the top categories in duty-free purchases in a recent study done by Agility Research & Strategy.
Tapping into the duty-free purchasing patterns of the affluent consumers in Indonesia, Affluential, Agility's DIY survey platform for affluent consumers, released the top categories that consumers tend to buy from duty-free. Alcohol & Tobacco, cosmetics and confectionary emerged as the top categories in duty-free purchases. It also observed heavy favourability for promotions in gadgets. To start your own survey, click here:
Its also looked into gifting behaviours, in-plane buying habits and top destinations among the Indonesian affluent.
As for gift-giving behaviour, gadgets, apparel, handbags and cosmetics/perfumes topped the list of items consumers buy for themselves but watches and alcohol are most often bought as gifts for family and friends.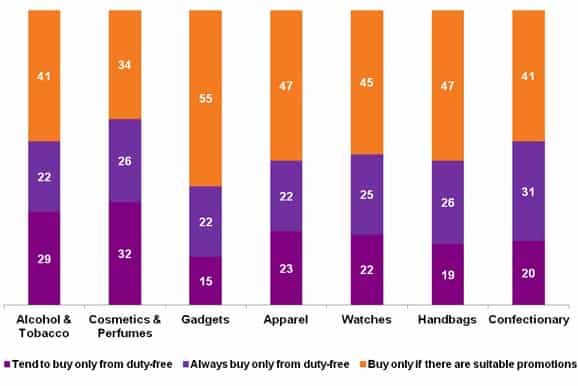 When asked which of the following ways they purchase a duty-free product, affluent Indonesians indicated that they prefer buying at duty-free from the airport over buying in-flight or pre-ordering products from the airport.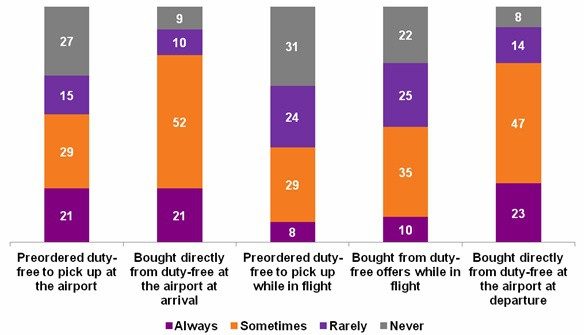 Meanwhile Bali ranked top as their favourite destination at home but most of those surveyed were looking to visit Paris, Tokyo and London over the next year.
The research was conducted over a period of one week with 100 Indonesians with an income of IDR 160,000,000 and above.