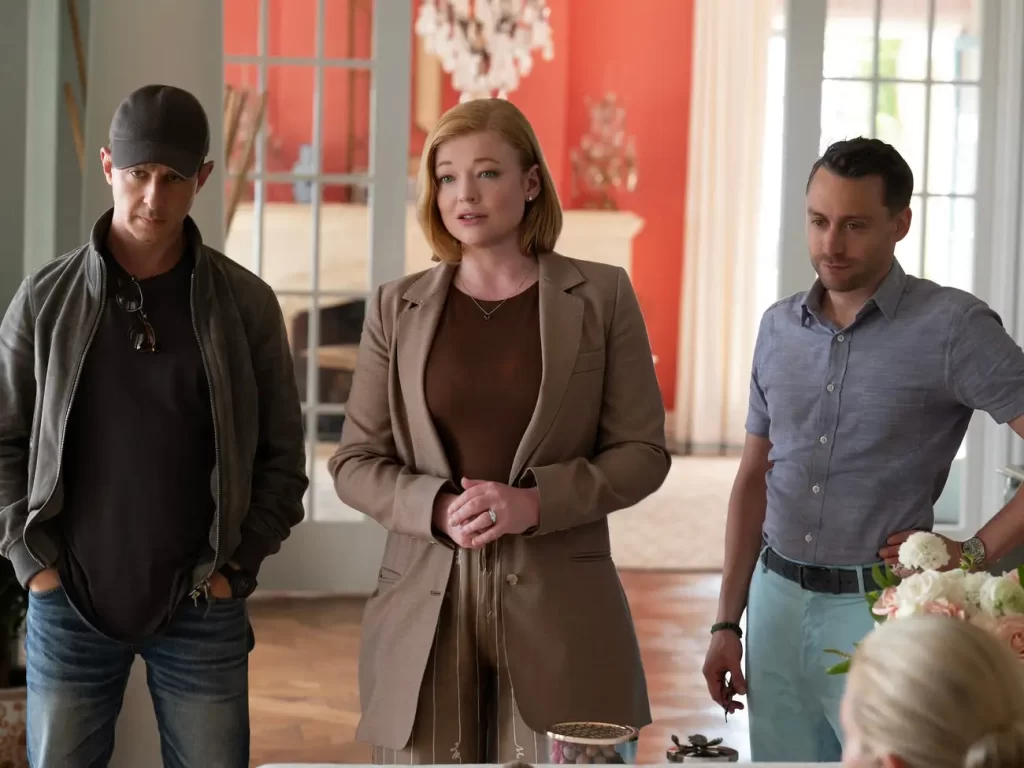 The "quiet luxury" aesthetic was best characterized by the costume choices of the main characters in HBO's series "Succession." Claudette Barius/HBO
Business at Brunello Cucinelli, which has become the poster child of the "quiet luxury" fashion movement, is booming.
The Italian luxury brand, known for its ultra-luxurious $2,000 cashmere sweaters, raised its guidance for the year on Tuesday after reporting a 31.9% increase in profits during the first six months of the year. Sales were up 30.5% on a constant currency basis during that time.
In a call with investors after reporting its results, the company's executive chairman and creative director Brunello Cucinelli called out the quiet luxury movement as being a key contributor to its recent growth.
"This year, we're actually harvesting the fruit of taste," he said. "People's taste is towards no logo … It's about quiet luxury. So, of course, for us, this is a big advantage," he added.
Quiet luxury or "stealth wealth" has been a leading movement, and trend, in fashion this year. It is considered to be the antithesis of the flashy "dopamine dressing" that dominated the fashion cycle after the pandemic; the focus is on wearing high-quality clothing and accessories that are both timeless and understated.
This aesthetic has been best characterized by the costume choices of the main characters in HBO's series "Succession." Think $600 Loro Piana baseball caps and $700 Tom Ford jackets.
But fashion experts say this style of dressing has emerged in part in the Western world as a reaction to the current economic climate.
"When huge bits of the population are struggling to hang onto or heat their homes, flaunting extreme expressions of wealth looks tone-deaf," Lorna Hall, director of fashion intelligence at trend-forecasting firm WGSN, previously told Insider.
"Right now, we are living through times that call for that more pared-back approach," she added.
In China, quiet luxury has taken on new meaning, experts say, to become a status symbol for the ultra-rich.
By wearing expensive products with low-key logos, these shoppers project their status in a subtle way without having to flaunt their wealth. Meanwhile, "loud luxury" and logo-heavy fashion has become a symbol of the "xinqianfeng," or the new-money aesthetic.
"They [the ultra-rich in China] care more about fine design details and sophistication rather than using luxury as a badge for broadcasting their status widely," Amrita Banta, managing director of luxury insights firm Agility Research & Strategy, told Insider. 
"They want to both keep a relatively low profile and not appear too "tuhao" or nouveau riche. They care more about how they appear to 'those who know,' but not the public at large," she added.
Article by Business Insider: As 'Quiet Luxury' Continues to Dominate, Brunello Cucinelli Thrives (businessinsider.com)