NEWSLETTER 2020 – Stay Agile, Stay Ahead
2020 is off to a resounding start and within 27 days we see two new years, the latter being the Chinese New Year of the Rat, signaling the start of a new decade and new 12 year cycle. The Rat symbolizes a smart, resilient animal, maneuvering amidst clutter and uncertainty. Lessons indeed for brands and marketers seeking out opportunities and being adept at surviving and thriving this year.

Within the first 3 weeks of this decade we have already seen geopolitical tensions in the Gulf, a virus outbreak in China just as the largest mass movement of travelers start their Golden Week celebrations. With upcoming elections in many key markets and adding in Brexit, the HK protests, France protests, we have a heady mix of volatility in the months to come.
At Agility we remain true to our DNA of being Agile, bringing key insights to brands and helping them make sense of the evolving consumer and market environments. We are excited to release our 2020 Agility TrendLens Reports covering 8 markets and with fresh data from over 1000 affluent and high net worth consumers.

Now in our 5th year the TrendLens Reports are heavily subscribed by leading premium and luxury brands to help them keep a pulse on the changing consumer psychographics across key markets.

In addition we will kick off our 2020 Roundtables on 11 and 18 February in Paris and London respectively, where we share key trends and findings from our ongoing studies at closed door senior level discussions across Paris, London, Singapore, Hong Kong, Shanghai and Tokyo. These are always waitlisted given the high interest level from brands. Contact us to find out when we are in your city.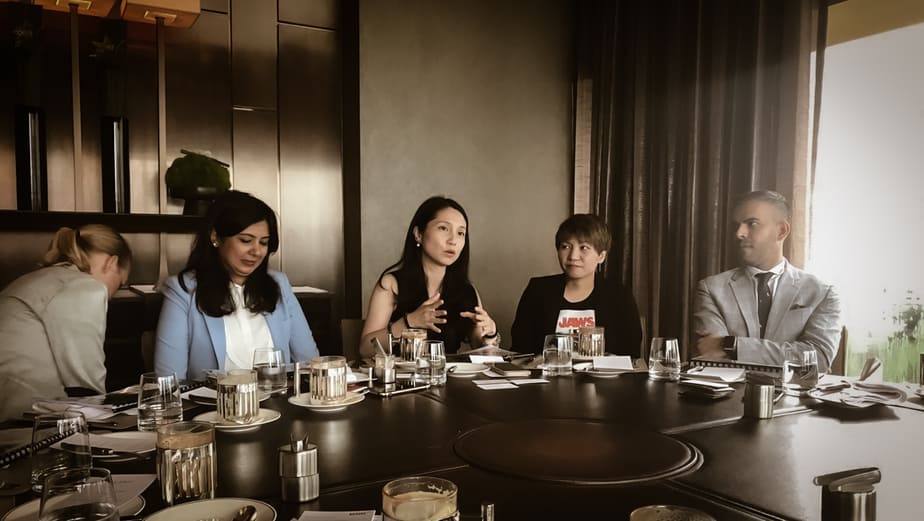 A summary of what is available is highlighted below and we would be happy to have one of our consultants take you through the offering in more detail.
Contact us here to find out more and subscribe to TrendLens 2020.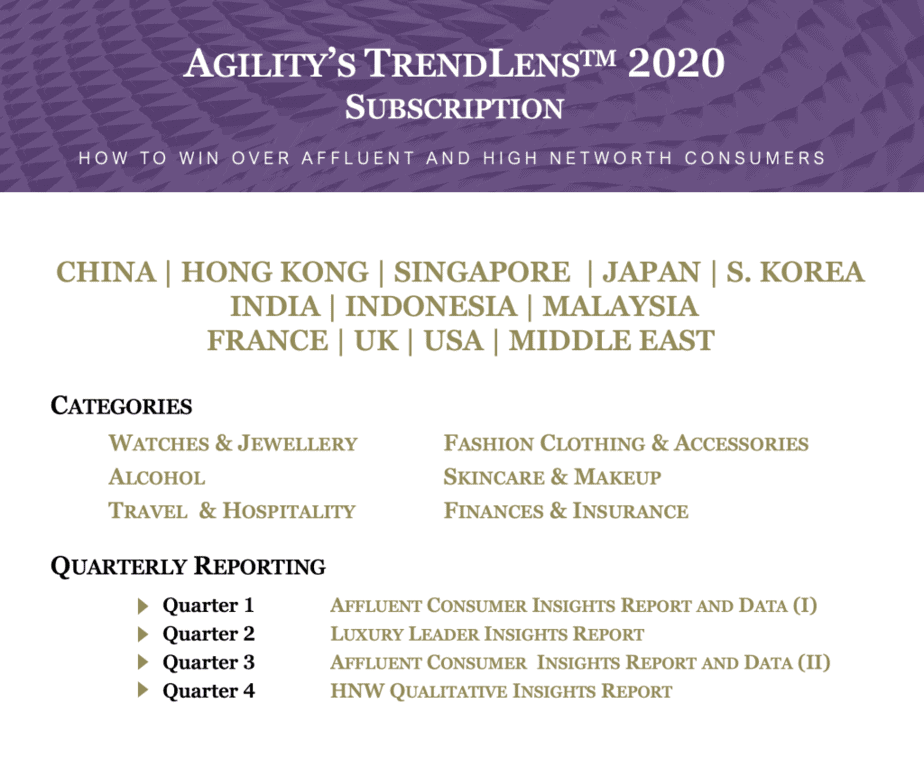 We at Agility and AFFLUENTIAL hope to partner with you for your data, insights and strategy needs this year and wish you a super successful 2020 ahead!
To receive the newsletter, enter your details below: